Communicate & Collaborate Where & How you Want, At the Office or Remotely
Leverage all the productivity features PBXact Cloud has to offer with Sangoma endpoints. Your workers will benefit from incredible flexibility to get their job done whenever and wherever they are with our powerful softphone clients.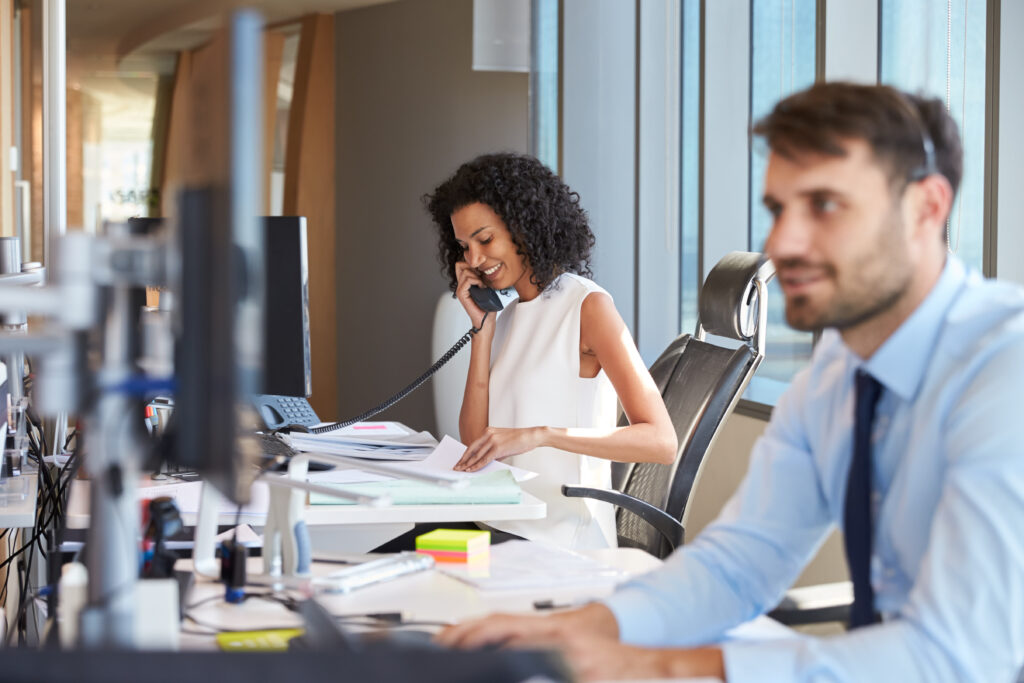 PBXact Cloud
Comes With
Powerful Soft Clients
Intuitive And Easy To Deploy Mobile Client
Today's modern workforce expects flexibility. Available for android and iOS mobile phones, Sangoma Talk is your mobile client for your main business phone extension delivering voice, chat, SMS/MMS, presence, and more.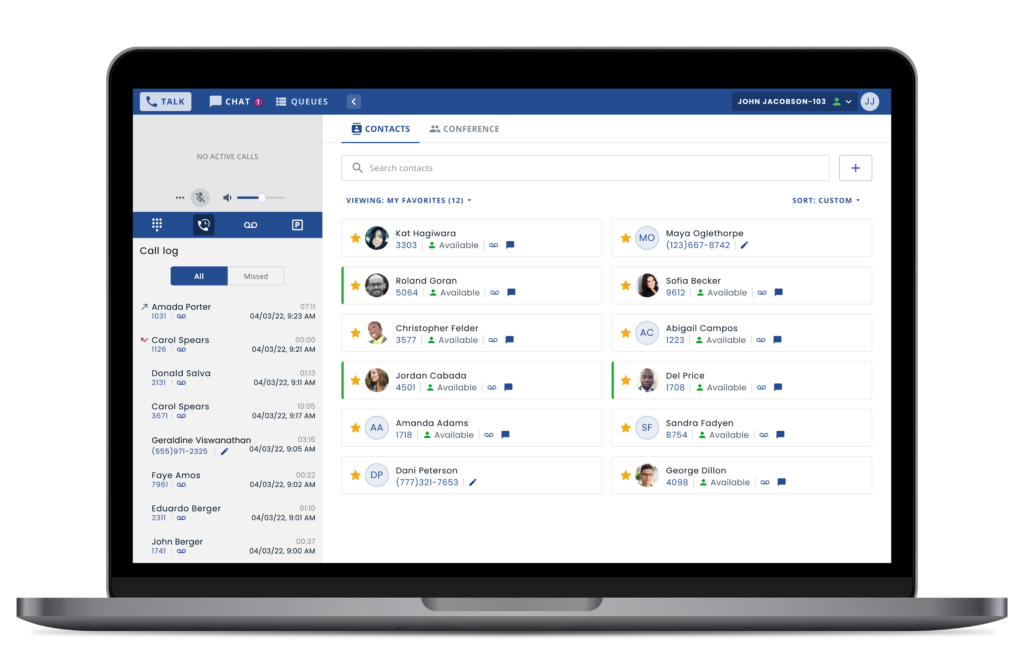 A True Soft Client For Your Desktop Computer
Sangoma Phone for desktop turns a user's computer into a fully featured phone that is primed to take advantage of the PBXact Cloud feature suite. Allow your users to turn their home, hotel room, favorite café, or any other remote location with a good bandwidth into a full featured office. Increase your geographic reach like never before while reducing hardware costs.
Complete your PBXact Cloud Solution with IP Desk Phones
Take advantage of automatic provisioning so your phones configure themselves as soon as you plug them in! Access built-in "Phone Apps" letting you take control of the desk phone's display to use your most popular features. No more feature codes to remember!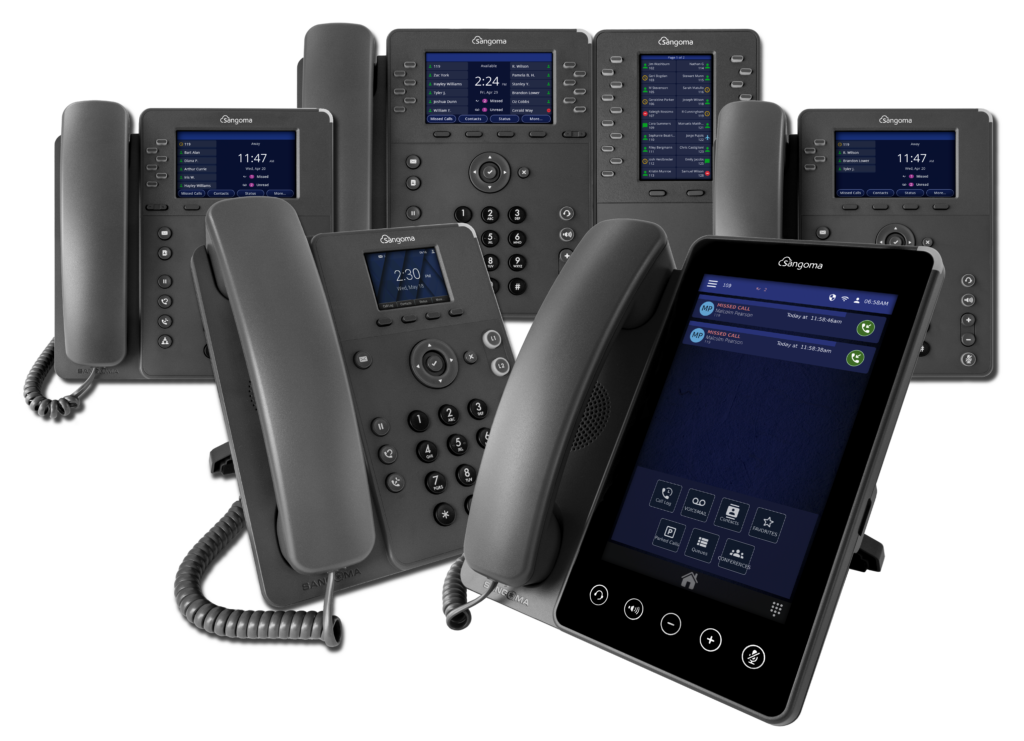 Two ways to boost productivity by combining Sangoma IP Desk Phones:
Our phone rental program has a variety of models available and gives you full advantage of cost savings & productivity with PBXact Cloud.

Or, you can choose to order your phones at the same time you purchase & configure your PBXact Cloud services. This way you can have your phones delivered to you already pre-provisioned to work with your new setup.